Back to top
Skip to content
Skip to menu
Back to top
Back to main
Skip to menu
Week 1: maps and gametypes
Posted: Mon Jan 27, 2014 4:21 pm
Like was explained in the last
news
, teams had until Sunday to pick their maps/gametypes and schedule their matches. All maps and gametypes in italic were forced.
Like every season, teams have 24 hours to change a forced map, only a forced map, by post it on match comments and send an
email
to Cup Supervisors.

_________________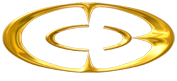 Staff


Posted: Mon Jan 27, 2014 5:25 pm
Team India's Map would be Austria Ts
Newbie


Posted: Mon Jan 27, 2014 5:31 pm
talk with an admin about that.
Regular


You cannot post new topics in this forum
You cannot reply to topics in this forum
You cannot edit your posts in this forum
You cannot delete your posts in this forum
You cannot vote in polls in this forum
You cannot attach files in this forum
You cannot download files in this forum